Outlander star Sam Heughan has headed for the hills in his latest TV appearance.
He explains his love of the great outdoors to Cameron McNeish for Take a Hike on BBC Two Scotland.
The actor, who grew up in Dumfries and Galloway, said it was a passion which had been with him as long as he could remember.
He said that returning to Scotland to film Outlander had rekindled his desire to enjoy its countryside.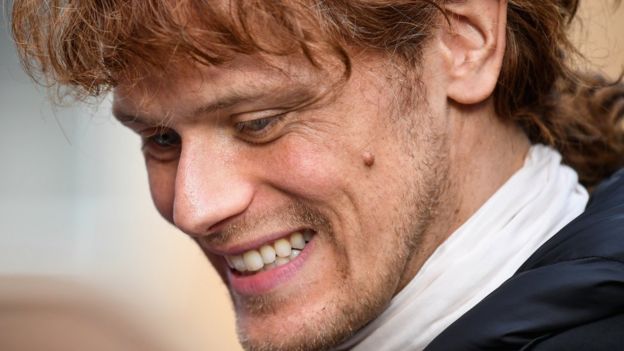 "I was born and raised in a place called New Galloway, on the grounds of a derelict castle," he said.
"It was a great childhood.
"I know I am very fortunate but I got to be outdoors all the time with my imagination and play a lot out there – I think that's probably where my love of acting came from.
"The whole area was kind of my play park where there were really no boundaries and I think that discovery and excitement as a kid definitely has transferred into why I like coming to remote places."
The return to his homeland for his acting career took him back to those memories.

Where did Sam Heughan grow up?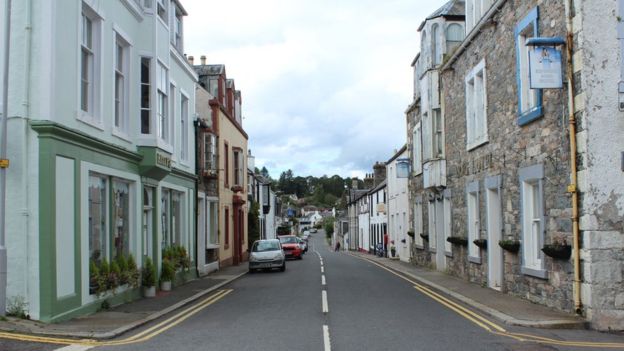 New Galloway lies on the west side of the valley of the Water of Ken a mile north of the end of Loch Ken in Dumfries and Galloway.
It is largely built around a single north-south High Street that climbs up through town and has a location on the edge of the Galloway Forest Park that gives it a "wonderful air of seclusion".
The town as seen today dates back to planned development by Viscount Kenmure in the early 1600s, followed by the granting of burgh status in 1630.
But settlement in the area goes back much further with nearby Kenmure Castle fought over in the late 1200s.
Source: Undiscovered Scotland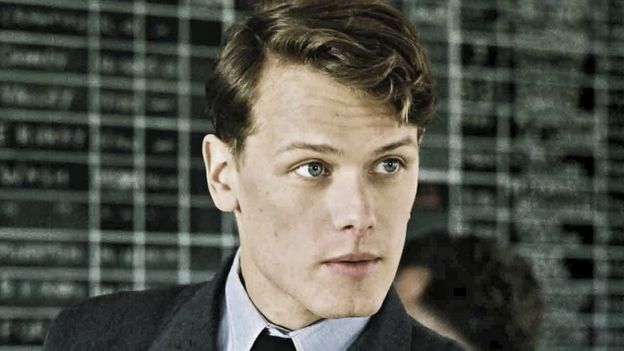 "I moved back to Scotland to shoot Outlander and go to all these amazing locations all over Scotland and it made me fall in love with the country that I knew from my childhood," he said.
His first climbing experience as an adult was not such a success when he slipped and fell on Ben Lomond.
However, he said that was part of the excitement for him
"I think the challenge of climbing is certainly a part of why I do it," he said.
"It's like you're an adventurer, you're maybe the first person to ever be here and that's what I love about the mountains.
"You can get to them quite easily and before you know it you feel like you're the first man to ever climb here.
"To me, it's something inside you, something inside your bones, it's a real connection to the land."
Take A Hike – A History of Scottish Walking is on BBC Two Scotland on 16 May at 19:00. Amazing tours of Scotland – call +44131-549-9785 now for availability Private tours Edinburgh 0131-549-9785 . Looking for day trips Edinburgh ? How about taking an Outlander tour from Edinburgh to visit Jamie Fraser's home in Scotland's amazing Outlander film locations ?Private tours of Scotland 0131-549-9785 seven days a weekPrivate tours Edinburgh 0131-549-9785 . Looking for day trips Edinburgh ? How about taking an Outlander tour from Edinburgh to visit Jamie Fraser's home in Scotland's amazing Outlander film locations ? For tour information call +44131-549-9785 now *** check availability now for our unique tours of Scotland +44131-549-9785 seven days a week